Schedule
IFIP ICEC 2022 takes place at BIBA Bremen, Nov 1-3, on site.
Please find the preliminary program below (exact time slots and program points are still subject to change).
Time
Tuesday, 1 Nov
9:30 – 11:00
Workshop 1 (incl. Tutorial) –
Interactive and Immersive Entertainment
Workshop 2 – Social and Ethical Issues
11:00 – 12:00
12:00 – 13:30
Lunch
Workshop 3 – Digital Arts and Health

13:30 – 15:00
Workshop 4 – Current Opportunities and
Challenges of Digital Game-Based
Learning
15:00 – 16:00
Coffee Break
16:00 – 17:00
Doctoral Consortium
17:00 – 18:00
Game Competition and Interactive works
18:00 – 19:00
Break
18:25 – 18:40
Optional: Meeting at BIBA reception to go to dinner together
19:00 –
Conference Dinner @ Restaurant Übersee
Time
Wednesday, 2 Nov
Time

Thursday, 3 Nov

9:00 – 9:10
Registration
9:10 – 10:40
Opening,
Paper session 1: Game Experience
9:30 – 10:40
Paper session 5:
Art and Entertainment
10:40 – 11:00
Coffee break
10:40 – 11:00
Coffee break and awards
11:00 – 12:00
Keynote
11:00 – 12:00
Keynote
12:00 – 13:15
Lunch
12:00 – 13:00
Lunch
13:15 – 14:45
Paper session 2: Entertainment
Tools and Methods
13:00 – 14:30
Paper session 6:
Game Communities
14:45 – 15:00
Coffee break
14:30 – 15:30
Keynote and Closing
15:00 – 16:30
Paper session 3: Player
Behaviour and Analysis
15:30 – 18:30
TC 14 Meeting
16:30 – 16:45
Coffee break
16:45 – 17:50
Paper session 4:
Serious Gameplay
17:50 – 19:30
Break
Optional for ICEC participants: Opening Keynotes CHI Play*
19:30 –
Reception together with
CHI Play **
* Keynote by Rami Ismail: "I want to show you something annoying" – Large Lecture Hall MZH Level 1 room 1400 at University
** the reception together with CHI Play will take place at the University of Bremen which is about a 5 minute walk from ICEC's conference location. The location is the level 6 of the MZH (University Bremen)
Opening
ICEC will be opened by Klaus-Dieter Thoben (Head of BIBA) and the Program Chairs.
Paper Sessions
IFIP-ICEC 2022 proceedings incl. all below listed papers can be freely accessed until Nov 25th here: https://link.springer.com/book/10.1007/978-3-031-20212-4
Paper Session 1 – Game Experience (Chair: Jannicke Baalsrud Hauge)
AstraVerse: Establishing a Culturally Sensitive Framework for Integrating Elements from Mythological Backgrounds
(Maram, Pfau, Habibi & Seif El-Nasr)
Comfortably numb? Violent video games and their effects on aggression, mood, and pain-related responses
(Wagener & Melzer)
Discovering the motivational constitution of 'playing games for fun'
(Tuuri, Vahlo)
Towards an Understanding of how Players Make Meaning from Post-Play Process Visualizations
(Kleinman, Villareale, Shergadwala, Teng, Bryant, Zhu & Seif El-Nasr)
Paper Session 2 – Entertainment Tools and Methods (Chair: Jorge Cardoso)
Plot Composition by Mapping Situation Calculus Schemas into Petri net Representation
(Soares de Lima, Furtado, Feijo & Casanova)
Upward Influence Tactics: Playful Virtual Reality Approach for Analysing Human Multi-Robot Interaction
(Gerdenitsch, Weinhofer, Puthenkalam & Kriglstein)
OptimizingMARL: Developing Cooperative Game Environments Based on Multi-Agent Reinforcement Learning
(Ferreira, Clua, Kohwalter & Santos)
Game Engine Comparative Anatomy
(Ullmann, Politowski, Guéhéneuc & Petrillo)
Design of an Extended Reality Collaboration Architecture for Mixed Immersive and Multi-Surface Interaction
(Porcino, Ghaeinian, Franz, Malloch & Reilly)
Paper Session 3 – Player Behaviour and Analysis (Chair: Günter Wallner)
Mental Wear and Tear: An Exploratory Study on Mental Fatigue in Video Games using the Example of League of Legends
(Bikas, Pfau, Dänekas & Malaka)
Difficulty Pacing Impact on Player Motivation
(Rao Fernandes & Levieux)
Toward Dynamic Difficulty Adjustment with Audio Cues by Gaussian Process Regression in a First-Person Shooter
(Li, Wira & Thawonmas)
Playstyles in Tetris: Beyond player skill, score, and competition
(Mader & Tassin)
A Matter of Closeness: Player-Avatar Relationships as Degree of Including Avatars in the Self
(Possler, Carnol, Klimmt, Weber-Hoffmann & Raney)
Paper Session 4 – Serious Gameplay (Chair: Barbara Göbl)
Through Troubled Waters: A Narrative Game for Anger Regulation
(Li, Piliouras, Raadschelders, Dap, Libbi & Gómez-Maureira)
Incorporating the Theory of Attention in Applied Game Design
(Kniestedt, Lukosch, van der Kuil, Lefter & Brazier)
Exergames in the GAME2AWE Platform with Dynamic Difficulty Adjustment
(Danousis, Goumopoulos & Fakis)
Paper Session 5 – Art and Entertainment (Chair: Erik van der Spek)
Improvement of Deep Learning Technology To Create 3D Model of Fluid Art
(Mai, Xuan Trang, Yamada, Tosa & Nakatsu)
Method for music game control using myoelectric sensors
(Zhou & Segawa)
Creation of Fluid Art "Sound of Ikebana" under Microgravity Using Parabolic Flight
(Tosa, Toba, Pang, Yamada, Suzuki & Nakatsu)
Design explorations of interactive point cloud based virtual environments using volumetric capture and visualisation techniques
(Rubin, Cardoso & Martins Carvalho)
Paper Session 6 – Game Communities (Chair: Simone Kriglstein)
Predicting Success Factors of Video Game Titles and Companies
(Pfau, Debus, Juul, Lundedal Hammar, Canossa & Seif El-Nasr)
The Importance of Dashboard Elements During Esports Matches to Players, Passive-Viewers and Spectator-Players
(van Kempen, van der Spek & Wallner)
A Reusable Methodology for Player Clustering Using Wasserstein Autoencoders
(Tan & Katchabaw)
Towards a Community-Based Ranking System of Overwatch Players
(Staat, Wallner & Bernhaupt)
Understanding stakeholders' perspectives towards serious games for vocational training for people with intellectual disabilities in Macau
(Lei & Cardoso)
Keynotes
Kathrin Gerling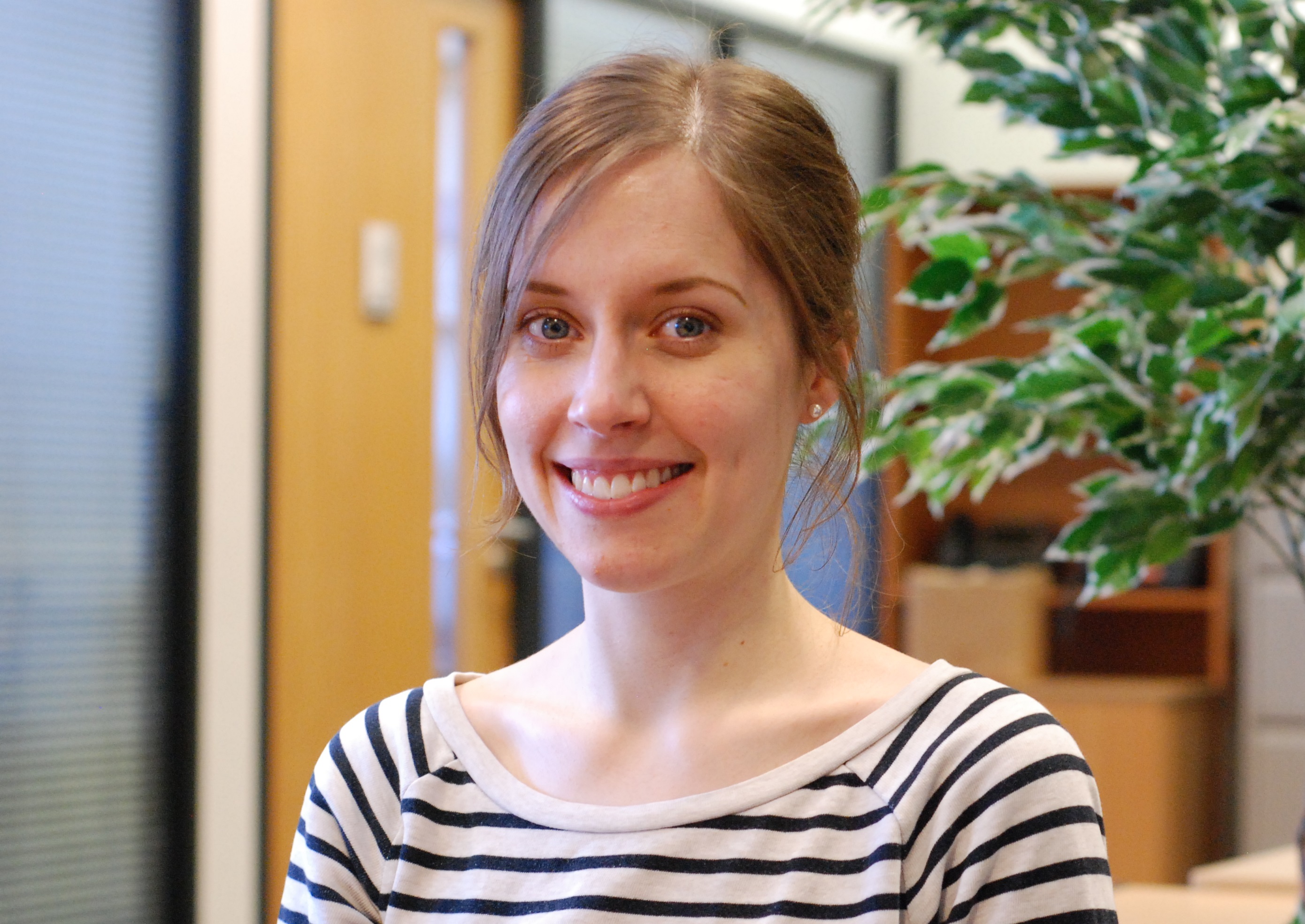 Designing Accessible Movement-based Play
Wednesday, 2 Nov, 11 AM
Movement-based games require players to engage in activity that extends beyond what is typically required to control traditional game input devices. By more comprehensively involving the player's body, they promise to improve player experience – but what are implications for the accessibility of such systems? In my talk, I explore opportunities and challenges for accessible movement-based play, drawing from the views and experiences that disabled players have with with body-centric technology that leverages physical activity as player input. On this basis, I then reflect on how the wider games research community positions movement-based play in the context of disability, and close with suggestions on how we can account for disabled players in the design process, ensuring that we provide positive movement-based play experiences for everyone.
About the Speaker
Kathrin Gerling is an Assistant Professor in Computer Science at KU Leuven, Belgium. Her work broadly falls into Human-Computer Interaction and Physical Computing: She is interested in how body-centric interfaces can be made accessible for disabled people, and how interactive technologies including Digital Games and Virtual Reality can be leveraged to support well-being and contribute to more inclusive societies. Excellence of her work and that of her students has been recognized through multiple awards, including a recent Best Paper Award at the ACM SIGCHI Conference on Human Factors on Computing Systems (CHI) for research into movement-based play for physically disabled people. Kathrin previously held an appointment as Senior Lecturer (Assistant Professor) at the University of Lincoln, UK, and received her PhD in Computer Science from the University of Saskatchewan, Canada. She is an active member of the HCI and Games Research community, and currently acts as General Chair for CHI PLAY 2022.
Lennart Nacke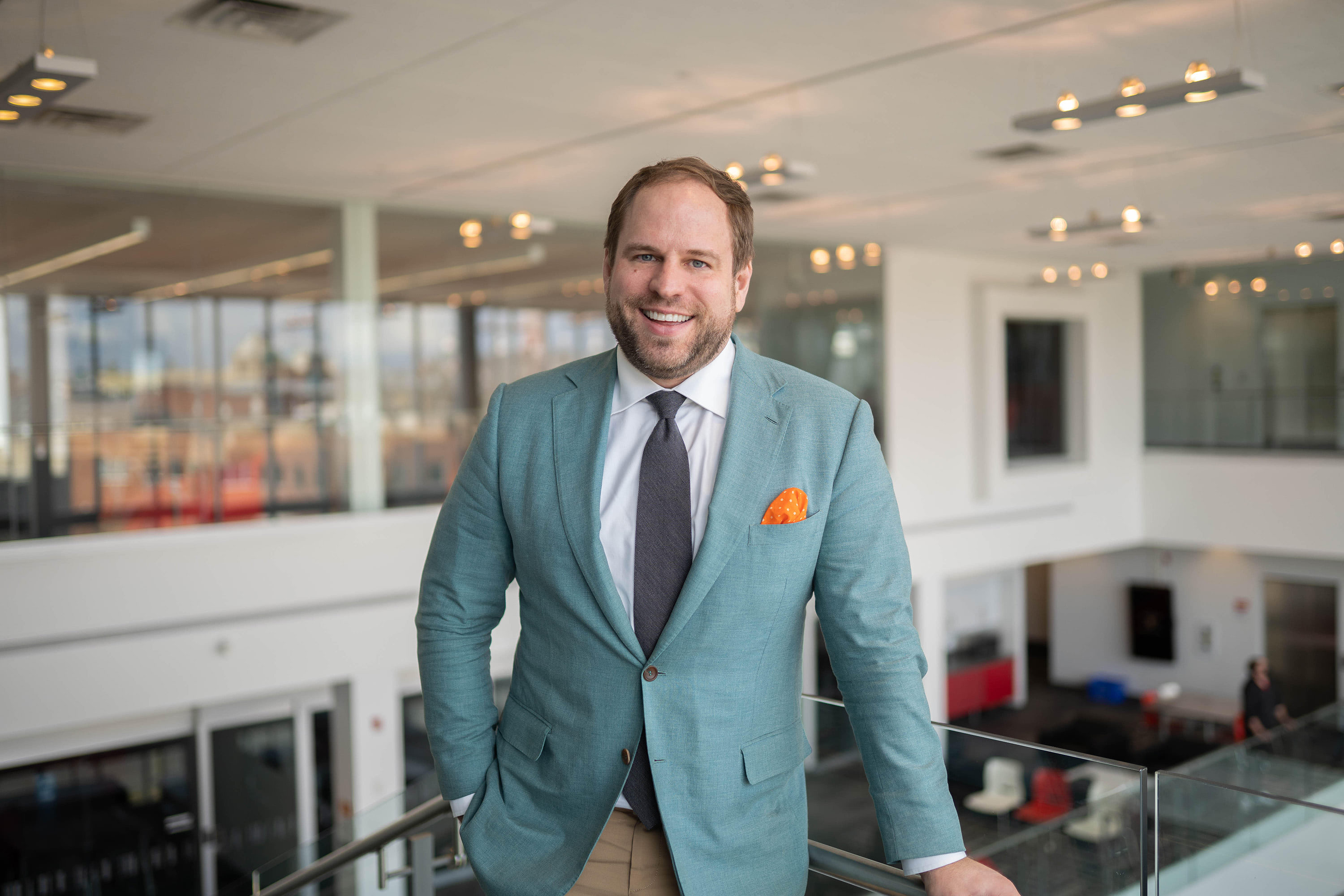 Decision-making Demystified: Cognitive Biases vs. Game UX
Thursday, 3 Nov, 11 AM
This talk will take a closer look at how game and UX designers shape decision-making in video games by exploiting human cognitive biases to drive either positive or negative decisions in video games. Participants will leave this talk with an idea of how prone to biased decision-making the human brain is and how this is used by designers of games to navigate us through pleasant and unpleasant experiences.
About the Speaker
Lennart Nacke, Ph.D., is a Professor of UX Research and Design for games with two decades of successful experience researching games and gamification. He specializes in the cognitive and emotional aspects of player experience in video games.
As a result of his passion for player research, he has published 200+ papers, was recognized as one of 10 HCI scholars of the last decade and listed among the 2% of scientists worldwide based on citations and application of his research. Professor Nacke is passionate about how we can use games and play to increase our well-being and health to live more fulfilled lives. His approach to life is to keep it playful and to socialize over karaoke at conferences. You can find him writing daily on social media (LinkedIn, Twitter, YouTube) and his website.
Erick Passos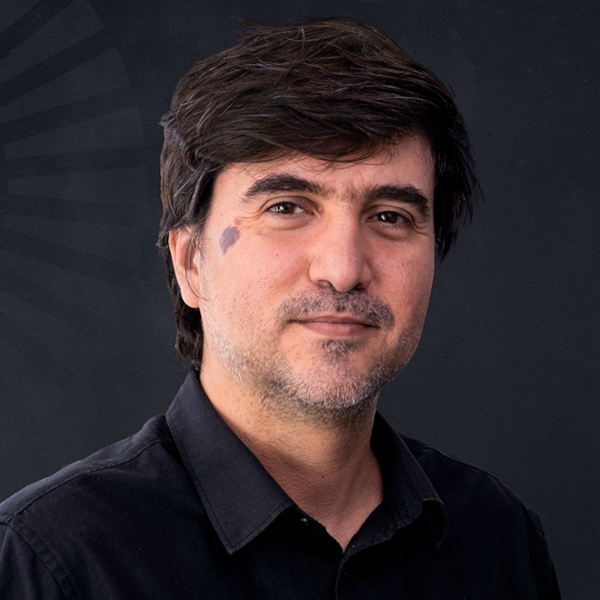 Multiplayer Games, Netcode Strategies and Determinism
Thursday, 3 Nov, 2:30 PM
Developing an online multiplayer game can be summarised as: keeping a game's state synchronized between devices. In practice, only two viable strategies exist: determinism or state transfer. In this talk, we will explain how these work, and discuss their strengths and weaknesses. We will also attempt to create a mathematical model for this problem, and show how the two solutions differ (or do they?).
About the Speaker
Erick Passos is the Lead Client SDK Developer at Photon Engine in Hamburg/Germany, responsible for the teams of both Photon Quantum and Photon Fusion. He holds a Doctorate degree in Computer Science from Federal Fluminense University (UFF) and in the past had been a professor at IFPI (Federal Institute of Piaui). At last, he is also the developer behind the prototype that turned into the mobile hit Stumble Guys, which is built in Photon Quantum.